In 3 easy steps, you can transform your gold or silver into cash with Liberty Gold and Silver's Gold Buying Program.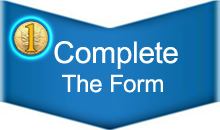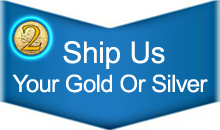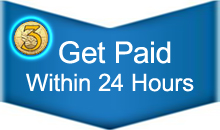 Price Match Guaranteed
You will be immediately sent a prepaid UPS return envelope.
We offer a 110% price match guarantee so you can always be confident you are getting the best price for your gold and silver.

More Details About
our Guarantee

As soon as we receive your jewelry,
we will email or call you to make our
offer to you.

If you are able to locate another verifiable buyer who will offer more
for jewelry, we will match that price
plus 10%.

See our Terms & Conditions for details.
Safe, Secure, Insured
Place your gold or silver in the securely padded, prepaid and insured UPS return envelope
that we will immediately send
you and drop it off at any UPS authorized shipping center.
Your return envelope is completely secure and insured
up to $1,000.
More Details About
our Shipping Program

If you believe that your items are worth
less than $1,000, simply place them in
the prepaid UPS envelope and drop it
off at any UPS shipping center or drop
box.

For gold items worth more than $1,000,
or silver flatware or serveware too
large for our envelope, please ship via
the US Postal Service and insure your
items for their true value.

The postal clerk will help you choose the
best shipping method. We will reimburse
you for the full cost of USPS shipping for more valuable items.
Immediate Payment
Upon receipt of your gold or silver, we will immediately email or call you with a quote.
Upon acceptance, we will mail you a check within 24 hours or for a small wiring fee, we will wire the money directly into your bank account.
Learn More About
our Immediate Payment Plan

When you receive your return shipping envelope in the mail, just fill out the simple form that will be included.

Be sure to complete the inventory questionnaire along with the exact name of the payee.

If you want us to directly bank wire your funds (within one business day), check the option box for BANK WIRE, and include your checking account number and ABA wire routing number provided by your bank. (Your bank officer will be glad to provide you with your 9 digit wire routing number.)
Liberty Gold and Silver LLC


1.888.751.3330


Seven Days a Week, 7 a.m. to 5 p.m.
Pacific Time
Liberty Gold and Silver Newsletter Signup
Home
Contact Us
Sell Your Gold/Silver
Precious Metals IRA
Affiliate Program
Liberty Referral Program
Methods of Payment
Ordering/Shipping
Gold/Silver Financing
Offshore Storage
Terms and Conditions
Subscribe to our newsletter to receive one of the finest and most well–researched reports available anywhere helping you preserve your wealth with gold and silver, and information on special sales and discounts.
Subscribe to our Newsletter

Methods of Payment
We accept cash, check, bank wire, or ACH.