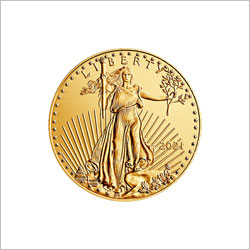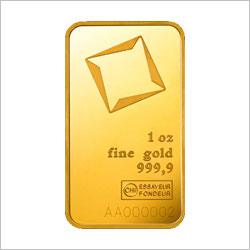 2022 American 1 OZ
$50 Gold Eagle Coin (BU)

As low as:
Valcambi 1 OZ
Gold Bar

As low as:
Varied Dates
South African Krugerrand

As low as:
COMEX Approved 1 Kilo
Gold Bar
Best Web Price!
Varied Brands 100 OZ
Silver Bar

As low as:
Comex Deliverable 1000 OZ
Silver Bar
Best Internet Price
SilverTowne 1 OZ
Silver Buffalo Round

As low as:
Varied Brands 10 OZ
Silver Bar

As low as:
Popular Platinum and Palladium Products
Varied Dates 1 OZ Canadian
Platinum Maple Leaf

As low as:
Baird & Co. 5 OZ
Rhodium Bar
Highest Price Paid for Rhodium
Varied Dates 1 OZ Canadian
Palladium Maple Leaf

As low as:
Credit Suisse 10 OZ
Platinum Bar


THE LIBERTY GOLD AND SILVER ADVANTAGE
Liberty Gold and Silver is an online retail precious metals brokerage dedicated to offering excellent competitive pricing of gold, silver, platinum, palladium, rhodium, ruthenium, and iridium products as well as the finest attention to customer service needs in the industry.

Our primary focus is to help our customers make well educated, informed decisions when purchasing precious metals. It is our policy to spend all the time necessary to help each client customize his or her purchase to meet exact investment requirements.

We are proud to offer the widest array of services of any dealer in North America. Our services include 24 hour a day, seven day a week, personal phone consultation and ordering; guaranteed after hours and weekend price locks on many purchases; precious metals IRA funding; private pension plan funding; off shore precious metals storage; international shipping; highest paying affiliate marketing program; gold and silver finance program; and national purchasing of coins, bars, and jewelry.

Located in the heart of downtown Portland, Oregon, Liberty Gold and Silver makes a market in all forms and denominations of precious metals, offering the highest quality bullion products from leading world recognized mints, both private and government. For larger volume orders, we offer some of the most generous discounts in the industry, bar none.

We welcome all questions about any aspect of precious metals investing and we await your call. Our toll free telephone number is 888.751.3330 and our email address is info@libertygoldandsilver.com. Thank you for your visit to our site today and let us help make your precious metals purchase the most pleasant buying experience possible.
Liberty Gold and Silver Newsletter Signup
Home
Contact Us
Sell Your Gold/Silver
Precious Metals IRA
Affiliate Program
Liberty Referral Program
Methods of Payment
Ordering/Shipping
Gold/Silver Financing
Offshore Storage
Terms and Conditions
Subscribe to our newsletter to receive one of the finest and most well–researched reports available anywhere helping you preserve your wealth with gold and silver, and information on special sales and discounts.
Subscribe to our Newsletter

Methods of Payment
We accept cash, check, bank wire, or ACH.